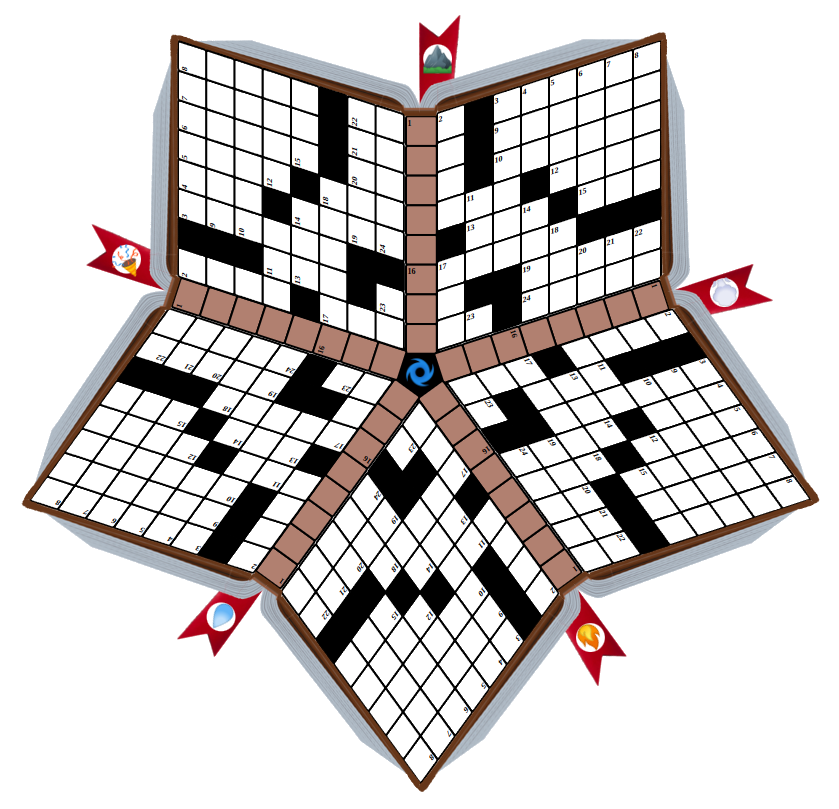 This puzzle is a tribute to the best-selling British author, Sir Terry Pratchett, whose imagination and humo(u)r delighted millions of readers worldwide. In 2007, Pratchett was diagnosed with early-onset Alzheimer's disease, and he passed away in 2015. His 75th birthday would have been on April 28th.
I hope this puzzle, like his books, proves enjoyable and entertaining, while offering a fresh perspective on the familiar. If you're already well-acquainted with Pratchett's worlds, or are brave enough to leap in without a net, I encourage you to try the fan version!
Many thanks to family and friends who tested the puzzle and offered valuable feedback, and to AVCX for agreeing to publish this puzzle. A very special thanks to Ben Tausig, who was incredibly kind and accomodating, and made the puzzle much better than it would otherwise have been.